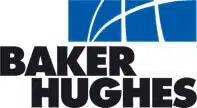 MONTREAL, Canada – 17/5/2017 - We are pleased to welcome Baker Hughes to the Nakisa Customer Family, consisting of over 800 global enterprise customers and over 4 million users.
Baker Hughes was looking for a solution to address US-GAAP compliance for lease accounting while maintaining strict adherence to their IT security policies and requirements. SAP Lease Administration by Nakisa was able to address these needs with core accounting functionality designed to address US-GAAP and native integration with SAP which also leverages existing SAP security infrastructure, such as SAP Single Sign-On authentication.
Another key factor was Nakisa's extensive experience and customer-base in the Oil Field Services industry sub-sector, which provided a unique understanding of the challenges faced by Baker Hughes. Key strategic partners with relevant industry experience were also engaged to ensure appropriate support for solution design and deployment.
SAP Lease Administration by Nakisa is an end-to-end lease administration and accounting solution built on years of collaboration with SAP and key expert accounting partners, with multi-system integration capabilities and native integration with SAP ERP, allowing customers to move away from manual processes to a centralized accounting and central repository solution.
About Baker Hughes
Baker Hughes is an American industrial service company, and one of the largest oil field services companies in the world. Baker Hughes operates in over 90 countries, providing the oil and gas industry with products and services for oil drilling, formation evaluation, completion, production and reservoir consulting. Baker Hughes has 35,000 employees, over $20 billion in revenue and is headquartered in the America Tower in the American General Center in Neartown, Houston.
About Nakisa
A global leader in enterprise business solutions for Organization Transformation and Accounting and Compliance, Nakisa delivers innovative, forward-thinking and robust human resource and financial management solutions that advance your business strategies. Available on premise and in the cloud.
Working with a global network of partners and as one of the few Solution Extension (SolEx) partners of SAP® since 2007, Nakisa serves 800+ enterprise customers and over 4 million subscribers in 24 industries. Nakisa is proud to work with some of the world's most renowned brands.