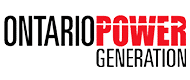 MONTREAL, Canada – 21/7/2017 - We are pleased to welcome Ontario Power Generation to the Nakisa Customer Family, consisting of over 800 global enterprise customers and over 4 million users.
Ontario Power Generation (OPG) chose Hanelly to support their 7-year organizational transformation project. The customer required a solution to perform large-scale re-organizations leveraging data directly from SAP HCM.
Hanelly's ability to leverage existing HCM software investment to quickly understand and assess organizational structure made it the right solution for OPG. Using Hanelly's advanced HR analytics, OPG can easily highlight strengths and vulnerabilities to facilitate immediate actions or strategic realignment towards business objectives.
About Ontario Power Generation
Ontario Power Generation (OPG) is Ontario's largest clean energy generator. OPG's focus is on the generation and sale of electricity from its generating assets in a safe, reliable and sustainable manner. OPG has approximately 11,000 employees and produces almost half of the electricity that Ontario homes, schools, hospitals and businesses rely on each day. Sources of electricity include nuclear, hydroelectric, wind, gas and biomass.
OPG owns and operates two nuclear generating stations, two biomass-fuelled thermal generating stations, one oil/gas-fuelled thermal station, 65 hydroelectric generating stations, and one wind power turbine.
About Nakisa
A global leader in enterprise business solutions for Organization Transformation and Accounting and Compliance, Nakisa delivers innovative, forward-thinking and robust human resource and financial management solutions that advance your business strategies. Available on premise and in the cloud.
Working with a global network of partners and as one of the few Solution Extension (SolEx) partners of SAP® since 2007, Nakisa serves 800+ enterprise customers and over 4 million subscribers in 24 industries. Nakisa is proud to work with some of the world's most renowned brands.