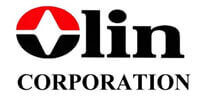 MONTREAL, Canada – 11/5/2017 - We are pleased to welcome Olin Corporation to the Nakisa Customer Family, consisting of over 800 global enterprise customers and over 4 million users.
SAP Lease Administration by Nakisa was selected to address Olin's lease-accounting requirements. As an SAP customer, long-term strategic alignment with SAP's roadmap was a core consideration and Nakisa's longstanding partnership with SAP, long-term roadmap, and integration plans with S/4 HANA was a key differentiator, above and beyond lease-accounting capabilities and US-GAAP compliance. SAP Lease Administration by Nakisa is an end-to-end lease administration and accounting solution built on years of collaboration with SAP and key expert accounting partners, with multi-system integration capabilities and native integration with SAP ERP. These capabilities support Olin Corporation's desire to become an early adopter of the new lease accounting standards.
About Olin Corporation
Olin Corporation is an American manufacturer of ammunition, chlorine, and sodium hydroxide, incorporated in 1892 with principal executive offices in Clayton. With over $5.5 billion of revenue in 2016, Olin Corporation has 3 primary business units: Chlor Alkali Products, Epoxy, and Winchester.
About Nakisa
A global leader in enterprise business solutions for Organization Transformation and Accounting and Compliance, Nakisa delivers innovative, forward-thinking and robust human resource and financial management solutions that advance your business strategies. Available on premise and in the cloud.
Working with a global network of partners and as one of the few Solution Extension (SolEx) partners of SAP® since 2007, Nakisa serves 800+ enterprise customers and over 4 million subscribers in 24 industries. Nakisa is proud to work with some of the world's most renowned brands.