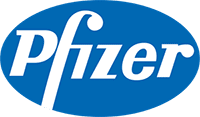 MONTREAL, Canada – 02/10/2017 - We are pleased to welcome Pfizer to the Nakisa Customer Family, consisting of over 800 global enterprise customers and over 4 million users.
Pfizer chose SAP Lease Administration by Nakisa to gain better visibility into their global lease portfolio. The customer was looking for a lease accounting solution to address their IFRS 16 and ASC 842 compliance requirements. It was also important that the solution fit within their single, global SAP landscape.
SAP Lease Administration by Nakisa's ability to provide visibility and strategic insight into a global lease portfolio made it the perfect fit for a global pharmaceutical company. Pfizer now has the ability to evaluate the impact on financial statements with a global view on all lease contracts and gain visibility into lease liabilities and commitments.
About Pfizer
Pfizer Inc. is a $50 billion American pharmaceutical corporation headquartered in New York City, with research headquarters in Groton, Connecticut. At almost 100,000 employees, Pfizer is considered one of the world's largest pharmaceutical companies.
Pfizer develops and produces medicines and vaccines for a wide range of medical disciplines, including immunology, oncology, cardiology, diabetology/endocrinology, and neurology. Its products include the blockbuster drugs Lipitor and Viagra.
About Nakisa
A global leader in enterprise business solutions for Organization Transformation and Accounting and Compliance, Nakisa delivers innovative, forward-thinking and robust human resource and financial management solutions that advance your business strategies. Available on premise and in the cloud.
Working with a global network of partners and as one of the few Solution Extension (SolEx) partners of SAP® since 2007, Nakisa serves 800+ enterprise customers and over 4 million subscribers in 24 industries. Nakisa is proud to work with some of the world's most renowned brands.