We've all seen the headlines: Digital platforms, machine learning and the like are disrupting almost every sector of the economy, including corporate real estate. While it's true that the shift to digital workflows raises the bar for productivity and efficiency to a new level, we wouldn't call the tools themselves "disruptive"—the term suggests a steep learning curve with limited returns. What they offer instead is a reimagining of how you conduct business so that you can spend more time making data-driven decisions and less time bogged down by processes that hamper your agility. Considering the increased need for scalability and speed in real estate today, it's surprising that only 40 percent of industry leaders said their company has detailed a digital transformation road map.
The breadth and scope of the latest wave of proptech (property technology) tools now available indicates that software companies are honing in on the pain points that retail real estate managers now face. Here is a list of six proptech tools that will help you digitize different areas of your business.
Through the Common Plans module of Common Areas, retailers can use interactive maps to optimize available square footage. With the growth of online shopping pushing stores to repurpose their space by implementing features like drive-through lanes and contactless pickup, count on space management apps to capture more market share moving forward.
Measuring in-store analytics opens up a new world of information in retail. Systems can capture customer behavior, foot traffic, and employee performance to inform everything from store layout to marketing campaigns. But interpreting that mountain of data is a challenge. When searching for a solution, look for a scalable and flexible platform that allows you to investigate granular data points. Sisense is a fine option, and importantly it's simple enough that non-IT users can create and edit their own dashboards.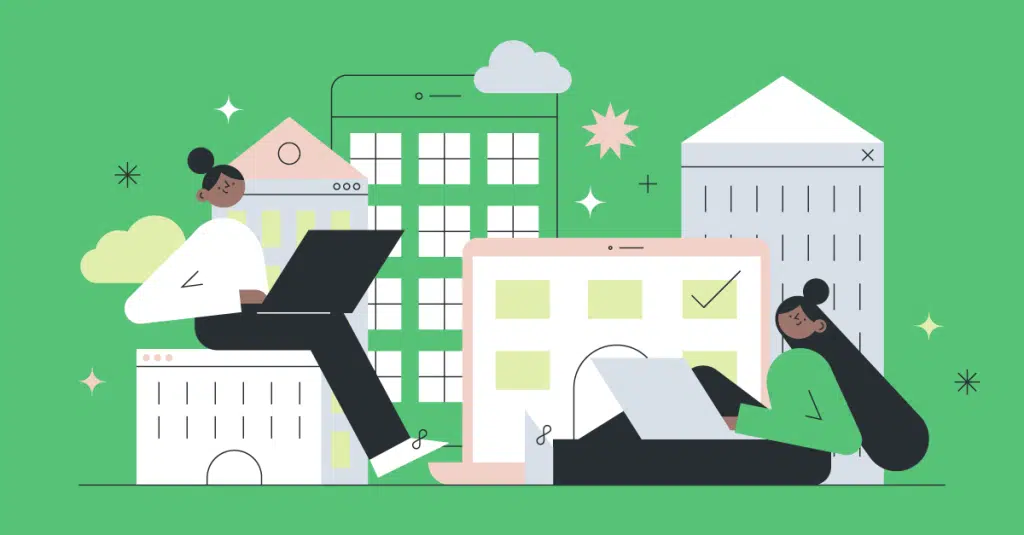 Interactive modeling: Matterport
The benefits of creating a 3D rendering of your store with Matterport are twofold. First, customers gain a new way to browse and shop remotely through an interactive map, which is very handy as lockdowns persist in various regions. Secondly, the rendering brings consistency to remodeling and construction initiatives thanks to unambiguous measurements and other embedded layout data. It's a great example of how digital tech can reinvigorate traditional concepts of space in an intuitive and valuable way.
Tap into a new way of managing your retail construction projects with software that's built to bring costs down. A tool like Projectmates brings stakeholders real-time insights on project status and action items, while reducing the time normally associated with completing utility requests, invoice approvals, scheduling, and other tasks.
Preventive maintenance: Limble CMMS
If your business makes use of a lot of equipment, whether it be refrigeration units in your store or robots in your warehouse, consider coupling them with IoT sensors that track their health and report data back to a Computerized Maintenance Management System (CMMS) like Limble. The tool alerts property managers when sensors register signs of trouble, so that you can integrate preventive maintenance and avoid costly breakdowns. Sensors worth exploring include infrared thermometers, motor circuit analyzers, vibration sensors, and laser alignment tools. Limble CMMS also automates work assignments, reporting, and parts inventory management.
Consider this software your single source of truth for managing your retail real estate assets. From sales to storage, Nakisa Real Estate helps you define costs, determine expenses, track lease end, manage provisional rents, leasing incentives, and more. The platform also allows you to automate the manual tasks that slow your team down, and can generate rent roll and cost analysis reports. With most leaders looking to reduce costs by an average of 20 percent this year, proptech like this can ensure that target is met.