Montreal, Canada - Thursday, September 29, 2022- Nakisa has announced opening up its new HQ in downtown Montreal. The city of Montreal has been home to Nakisa since the company began and this announcement reaffirms commitment to the Canadian market and talent. The new HQ is a step in the direction of a new hybrid working model being implemented at Nakisa.
The Nakisa work culture has changed several times throughout the pandemic and each team member has decided the best approach for them personally. Some employees are happy to work remotely, others are glad to return to the office, and then there are some that are in between. Nakisa has tried to adopt an approach to incorporate a flexible schedule for all employees, while prioritizing the productivity and health of its employees above everything else.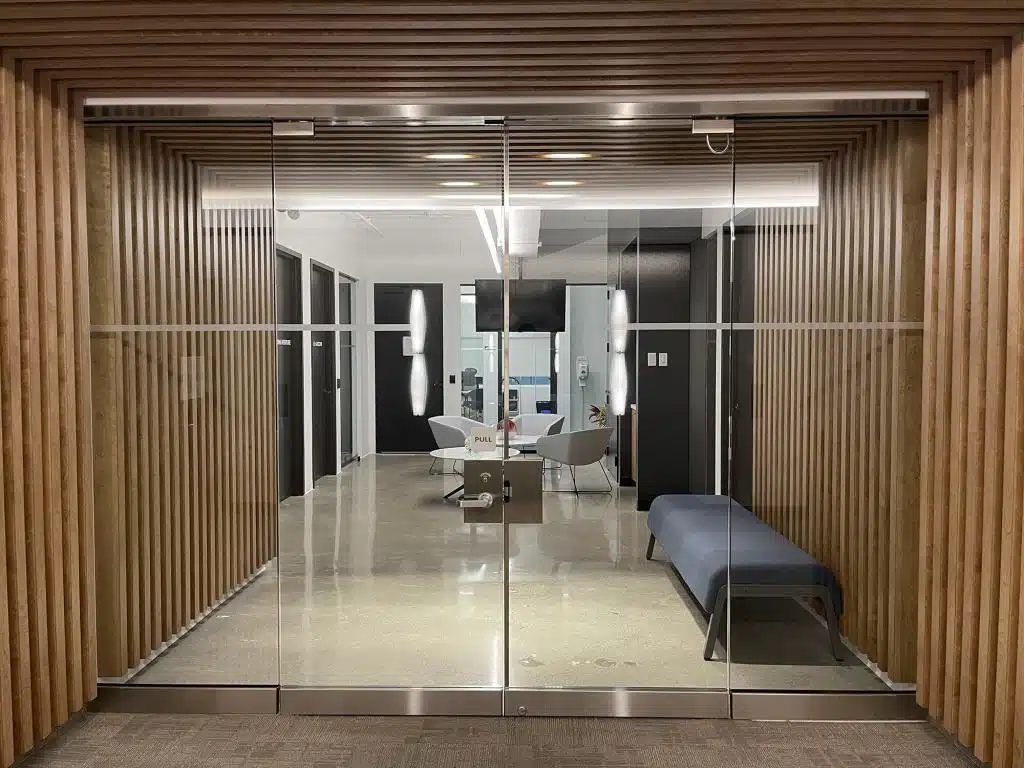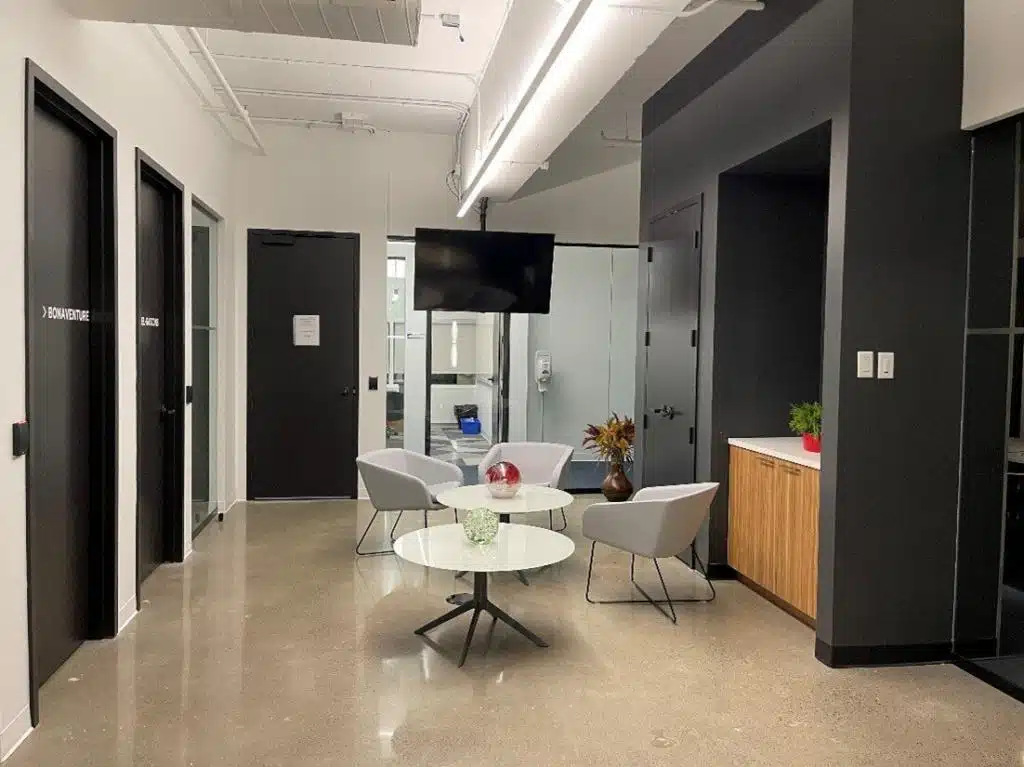 Employee's Feedback Helped Us Decide on What We Need
The move to open the new HQ was not made overnight. A lot of time, energy and resources went into the planning and execution of this decision to ensure full alignment between the new working model and the office design.
To help in the evaluation of this decision, Nakisa conducted employee surveys throughout the last year and also asked its "Employee Committee" to provide feedback and suggestions on how Nakisa should approach the working model going forward.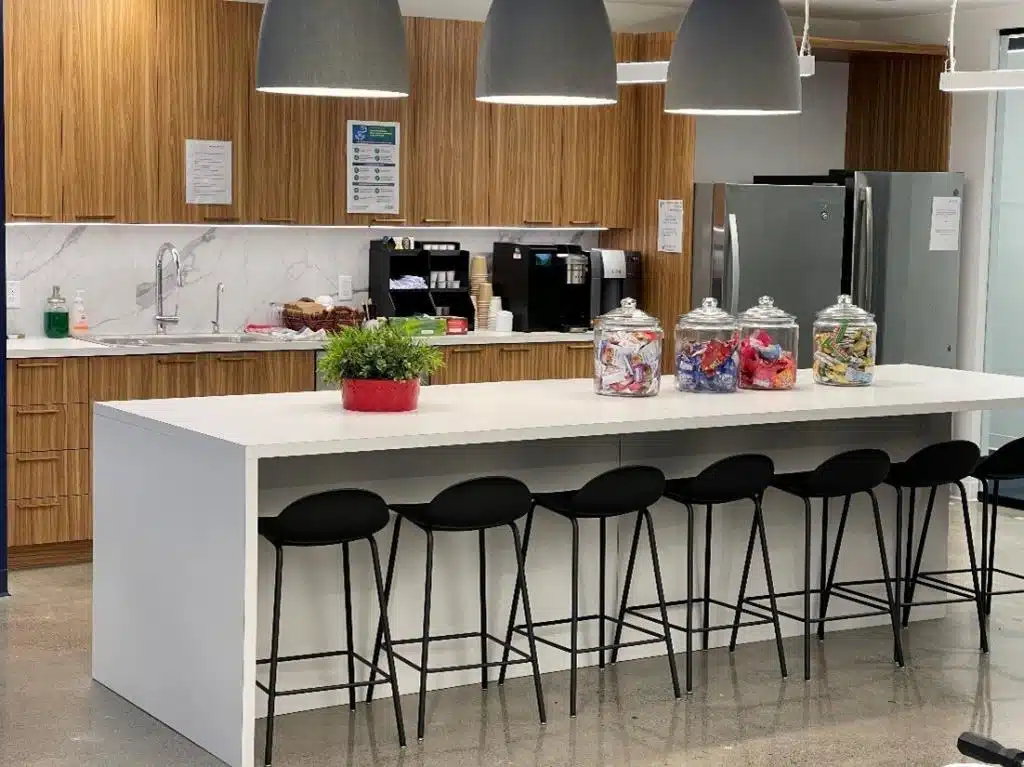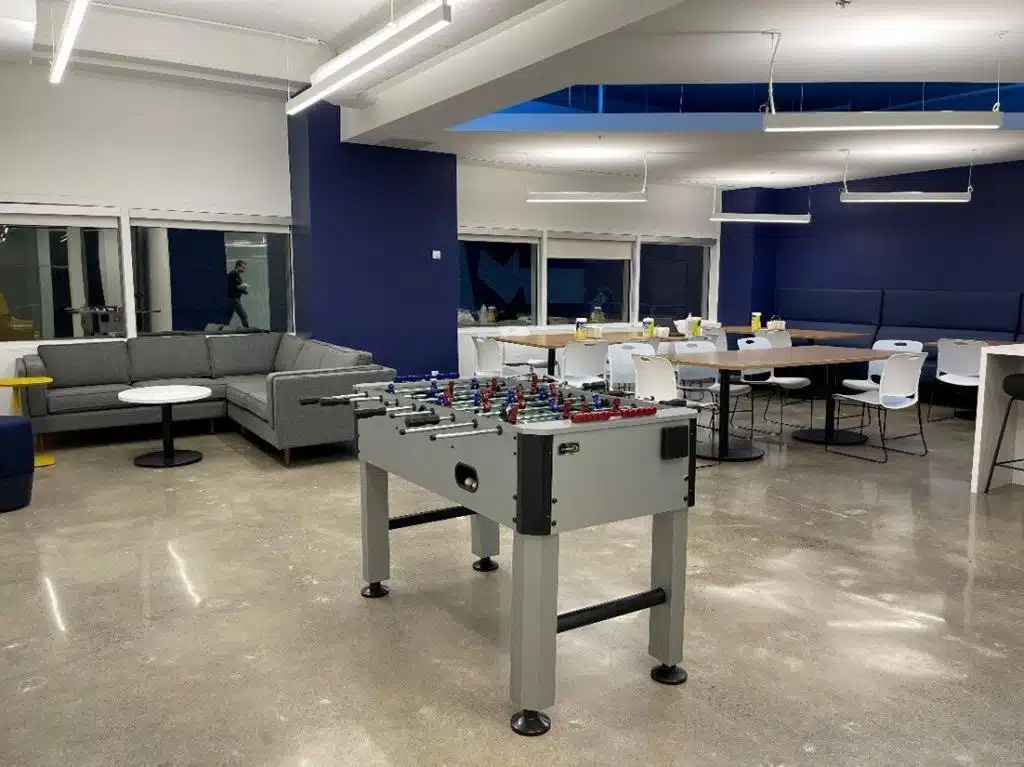 The survey findings showed that teams wanted a fresh start but there were certain must-haves such as easy access to public transportation, convenient parking, restaurants and cafes nearby for team building activities and 1-1 meetings, and a lively office to work in.
Other important topics have also been considered recently, related to improving the overall health and wellness of all employees. To aid with this, Nakisa recently added new benefits such as telemedicine which are now available to all employees.
We were looking for a fresh start around our hybrid working model. Our new office captures the objectives we were looking for – Meeting our employee's needs and our needs. Our new hybrid model gives our employees the flexibility they require and our need to bring our people together to optimize collaboration amongst teams and the company.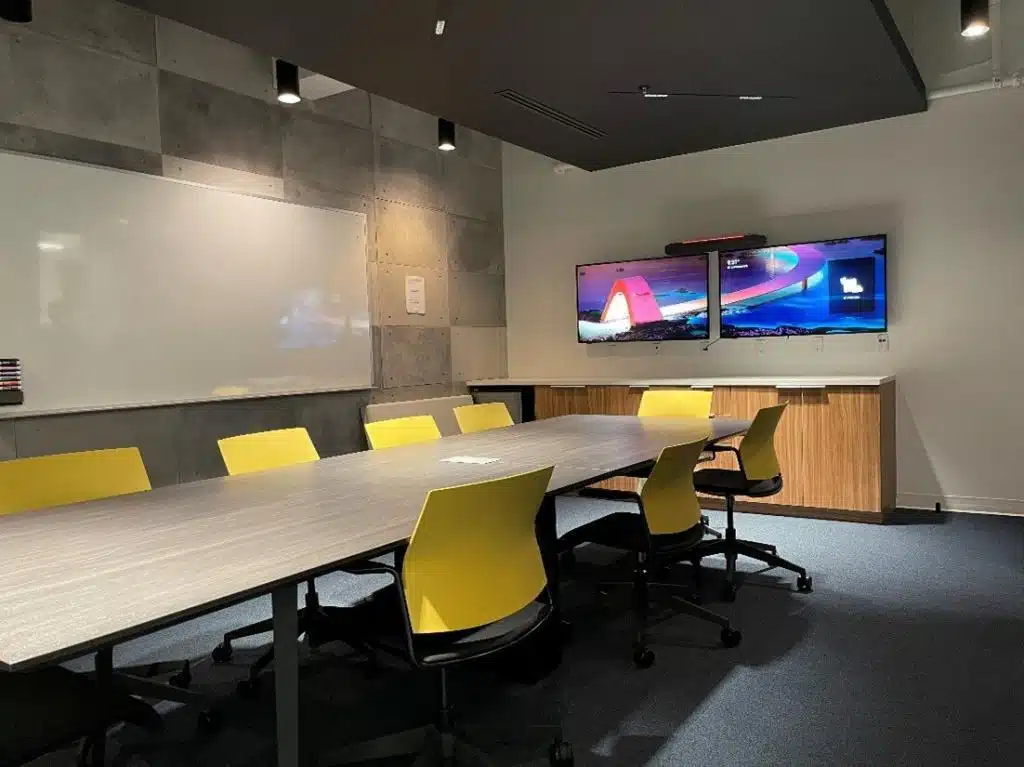 Before a full-scale launch of the new hybrid working model at the new HQ, a pilot was conducted for two months. The flexible schedule was a great success. Apart from a few requirements like team-building exercises and all-hands-on-deck meetings, employees were free to choose their work arrangements.
The preliminary results were very encouraging. Regular employees looked forward to coming to the office, and so did the work-from-home employees. An eventful day at the office also meant better productivity for days working from home.
Employees now have the freedom to choose the hours and place of work because Nakisa is focused on delivering amazing products and innovation to their clients. This hybrid model helps empower that.
True to its ethos, Nakisa offers a synergy of collaborative and individualistic work culture that is purpose-driven and results-oriented. The new HQ has different space options to cater to the needs of its employees. The office boasts both open spaces with lots of sitting options and collaboration rooms for small group projects. It also features independent working spaces with standing desks and individual pods for minimal distractions. The employees can choose the station that best suits their preference.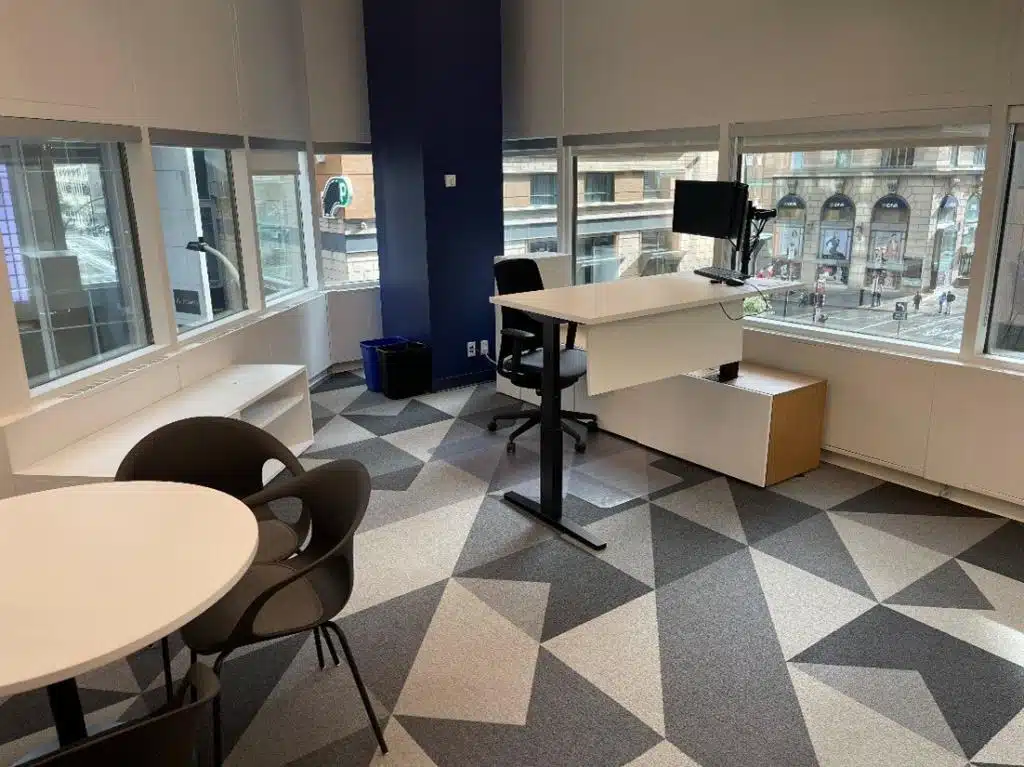 Recreation and downtime are also integral parts of the company's philosophy. The employees are free to use the in-building gym and shower provided by the company, or enjoy the terrace outside, where they can work or just soak up the sun during summer.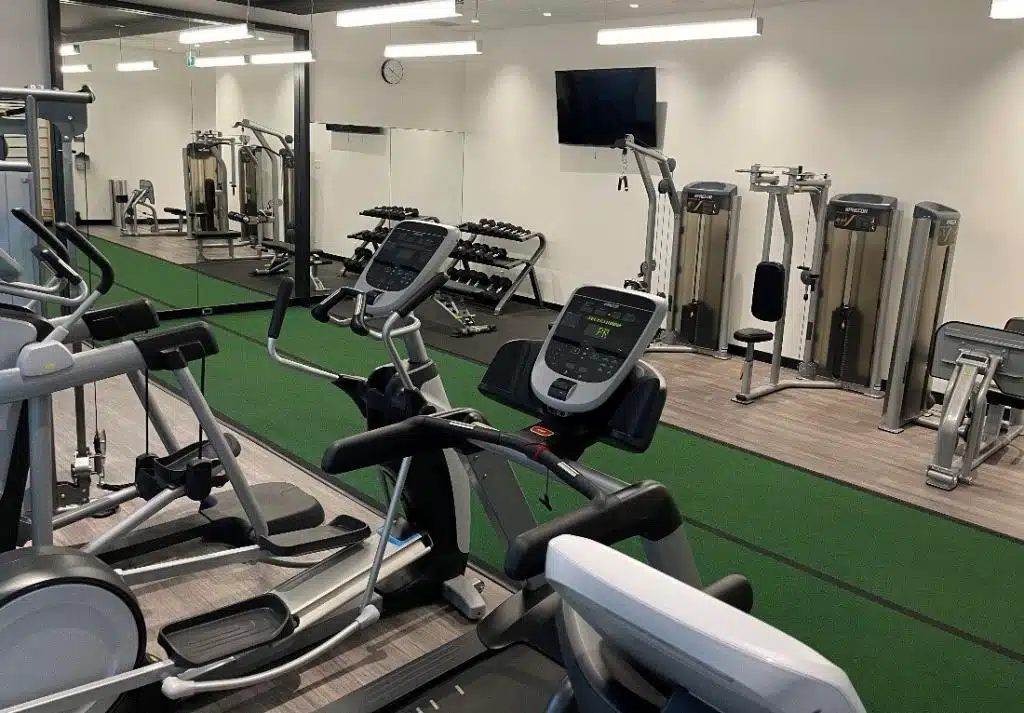 What is Next for Nakisa?
In addition to today's announcement, Nakisa Inc. says it intends to grow staff in the coming months as more Fortune 500 companies are joining their client base. This means that the beautiful new head office in downtown Montreal will be the home to even more as they start their journey with Nakisa.