HR in HCM is a new blog series written by the Nakisa HR team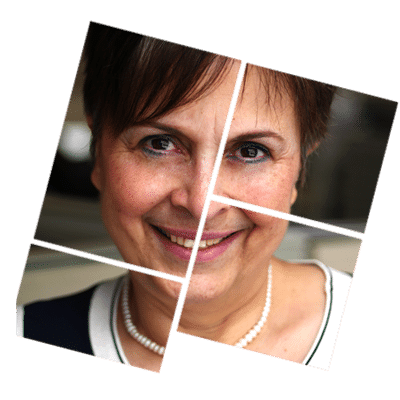 The following blog has been written by Tara Varjavandi, VP of Human Resources at Nakisa Inc.
Tara Varjavandi has been with Nakisa for thirteen years, serves on Nakisa's executive team, and has led both the Human Resources team and Nakisa through periods of incredible growth.
Welcome to Nakisa's new HR in HCM series.
Today more than ever, with the ramifications of the COVID-19 pandemic affecting individuals, families, and businesses around the world, Human Resources departments are tasked with rising as leaders in our organizations. HR must keep employees engaged, set the company culture, and build bridges for employees to collaborate, communicate, and connect with each other.
That emphasis on creating dialogue and connection is the reason we at Nakisa, a company specialized in HR technology, wanted to launch a series for HR-specific content. We think there's never been a better time to find new ways of knowledge-sharing and community-building than now.
The Focus on Remote Workforce Engagement
Many of us are currently transitioning from a traditional work model to a fully remote work model. While HR's role to drive business by harnessing and managing talent remains as necessary as ever, we also need to keep our teams motivated, acknowledge their achievements, and allow their careers to flourish.
Specifically, HR departments must foster the following:
Communication around working around the pandemic
Optimizing a remote workforce
Raising levels of engagement
There's a reason for the word "human" in our job titles. While supporting the businesses we work for will always be a priority, our focus on holistic employee wellbeing has never been more important. As HR specialists, our collective agility, empathy, responsiveness, and yes, grit, will set the bar for how all of our organizations will react in this time of crisis.
My hope is that we not simply survive these challenging times we're facing. My hope is that we rise to the occasion, take care of one another, work hard, and thrive.
Our first blog in the HR in HCM series will be written by Rachelle Laurin, Nakisa's Director of Human Resources. Rachelle will delve into the topic of Nakisa's response to the current global situation and our transition to an entirely remote workforce. She will outline some of the challenges we've identified early on, the steps we've taken to mitigate them, and a few of the experiments being run by some of our more forward-thinking teams to combat social isolation.
As we move forward with our series, other relevant topics may include:
Performance Evaluations: What does it take to create them? How have we done it, and why?
Interviews, 360 Perspective: What do we look for in candidates? What are the warning signs?
Dual Representation: Balancing the needs of people against the needs of business.
Culture: How did we decide on our values and how much of an impact do they really have?
We're looking forward to sharing our ideas with you and connecting.