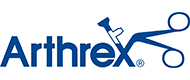 MONTREAL, Canada – 20/8/2017 - We are pleased to welcome Arthrex to the Nakisa Customer Family, consisting of over 800 global enterprise customers and over 4 million users.
Arthrex chose Hanelly Cloud to gain better visibility into their organizational information. Specific consideration was given to Hanelly's matrix environment support, "what if" scenario planning capabilities, intuitive user interface design and advanced reporting and analytic capabilities. Hanelly's 3rd party system support was critical as it allowed for disparate, disconnected systems to consolidate and synchronize within the solution.
As a global medical device company with a huge database of organizational information, Arthrex required a solution that was able to leverage ERP data in a way that business leaders and employees could easily understand. Hanelly's perspective analytics will allow Arthrex to better understand the financial impact of proposed organizational changes.
About Arthrex
Arthrex, a global medical device company and leader in new product development and medical education in orthopedics. Arthrex has pioneered the field of arthroscopy and developed more than 11,000 innovative products and surgical procedures to advance minimally invasive orthopedics worldwide. The company counts with 3500 employees worldwide and is planning to start operations in Mexico in September.
About Nakisa
A global leader in enterprise business solutions for Organization Transformation and Accounting and Compliance, Nakisa delivers innovative, forward-thinking and robust human resource and financial management solutions that advance your business strategies. Available on premise and in the cloud.
Working with a global network of partners and as one of the few Solution Extension (SolEx) partners of SAP® since 2007, Nakisa serves 800+ enterprise customers and over 4 million subscribers in 24 industries. Nakisa is proud to work with some of the world's most renowned brands.