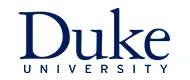 MONTREAL, Canada – 9/10/2017 - We are pleased to welcome Duke University to the Nakisa Customer Family, consisting of over 800 global enterprise customers and over 4 million users.
Duke University chose SAP Lease Administration by Nakisa to support their global compliance initiatives for ASC 842 and IFRS 16. Duke University saw the clear value proposition of SAP Lease Administration by Nakisa as a solution purpose-built to support compliance with the new lease standards that also natively integrates with SAP.
SAP Lease Administration by Nakisa's native integration with SAP made it the right choice for Duke University. With SAP Lease Administration by Nakisa, Duke University has the ability to visualize their entire lease portfolio using intuitive pre-configured dashboards that break down the composition of a contract portfolio by contract status, payment obligations, asset classes, and more.
About Duke University
Duke University, a private research university in Durham, NC, is known for combining the top-tier academics of an Ivy League institution with the excellent sports teams and campus spirit of a large state school. Duke was formally founded in 1924, though a predecessor school, Trinity College, which had operated in Durham since the 1890s. Today, Duke operates on a scenic 9,000-acre campus with overseas locations in Singapore and China and a marine lab on the North Carolina coast.
About Nakisa
A global leader in enterprise business solutions for Organization Transformation and Accounting and Compliance, Nakisa delivers innovative, forward-thinking and robust human resource and financial management solutions that advance your business strategies. Available on premise and in the cloud.
Working with a global network of partners and as one of the few Solution Extension (SolEx) partners of SAP® since 2007, Nakisa serves 800+ enterprise customers and over 4 million subscribers in 24 industries. Nakisa is proud to work with some of the world's most renowned brands.