Enterprise-grade solution for evolving business needs
Change is constant and sometimes necessary. To proactively react and keep ahead of the competition, enterprises can't afford to operate with stale and static data. Decision-ready insights need to be powered by cloud-connected systems.
Value-added accounting: Cloud-native Nakisa Lease Administration
As your organization seeks accounting and reporting excellence, we have listened and built an ever-evolving cloud-native version of our lease accounting system, Nakisa Lease Administration.
Our feature-rich tool is trusted by our enterprise customers for their global lease administration and management needs.
Unlock new features
With new bi-annual updates and persistent enhancements, you will be benefiting from one of the market's leading lease accounting and administration tools. Some cloud-exclusive features include:
Posting Automation
Post all monthly transaction types in mass.
Apply posting reversals in bulk.
Pre-schedule month-end postings with ease.
Internal Controls
Full audit trail in the front and backend to support IT General Controls (ITGC) and SOX compliance.
Configure posting controls or freeze company codes.
Disclosure Reports
Additional detailed disclosure reports are available.
View currency-translated figures with ease.
Additional filtering capabilities enabled in dynamic reporting dashboards.
Month-end Process Tools
Additional reports such as Activity Analysis report, GL Balance/Period Posting Status report are available.
Automate report generation for end-of-period transparency.
Mass Modifications
Simultaneously modify multiple leases using mass extension, termination, indexation, and payment adjustment features (with a built-in validation framework that ensures data accuracy).
Push for greater connectivity and scalability
At Nakisa, we have a keen interest in listening to and then building solutions that meet our customers' daily realities. When our clients called for greater synergy between their various tools and requested a robust system to manage voluminous lease portfolios, we listened.
Benefiting from our best-in-class cloud practices and our use of an API-based architecture, Nakisa Lease Administration can handle:
Lease administration for up to 1M contracts
Can process up to 200M financial postings to your ERPs annually
45 integration points simultaneously with your ERPs
How Nakisa helped JBS transition to the cloud
Kiersten Sommers is a former Controller and current IT Director – S4 Functional Lead at JBS. As the world's second largest food processing company operating in over 20 countries and with a leasing portfolio of 12,000+ contracts consisting of real estate, transportation vehicles, and manufacturing equipment, using static on-premises solutions for managing all the leases while staying compliant globally was proving to be a challenge.
After reflecting on their business needs, Nakisa Lease Administration emerged as the clear front-runner.
Keys to a successful migration to the cloud

Involve your system end-users for testing and validation purposes
Keep open lines of communication with the project team throughout the process
Root out any inefficient processes and embrace the synergies of the cloud!

Kiersten Sommers
IT Director - S4 Functional
Lead JBS USA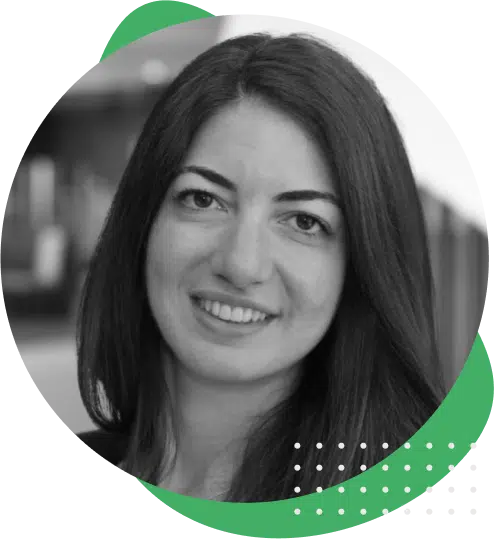 "When building the cloud-native version of our lease accounting solution, we listened to our clients and enhanced our Disclosure Reports with built-in foreign currency translation logic. To simplify the month-end closing and bring accounting excellence to our customers, we built additional reports and added bulk data management capabilities."
Zeina Dabbagh, CPA, CITP, Director, Solution Engineering - Finance
Did you know?
Nakisa Lease Administration is SOC 2 certified which ensures the integrity and confidentiality of your data.
A path made easy: Introducing Nakisa Cloud Platform
Migrating from an on-premises solution to a cloud-first software can require tremendous change management. Concerns around cost, value-add, security, and software project fatigue are still lingering amongst many executives and senior stakeholders. To simplify your move to the cloud, you can rely on our Nakisa Cloud Platform application. This platform has built-in services to address any hesitation:
Data center hosting
Infrastructure management
Disaster recovery as a service (DRaaS)
Identity and access management
Cybersecurity – firewall, gateway, ACLs, TLS
Migration tool connecting to on-premises systems
Native cloud connectors to SAP
& Much, much more
Watch
Our CTO Faraz Ahmed discusses our evolution from a non-cloud to cloud-native software vendor
Cloud migration in 6 easy steps
Once you and your organization are ready to move to the cloud, our team of experts will begin your cloud journey in a few simple steps:
Your on-premises system will be set to read-only mode as application data will be automatically exported to a cloud staging environment
In the cloud staging environment, our experts will prepare your desired system integrations
Your administrators and users will gain access to this cloud-staged area to validate the data and the system
Once greenlit by your end-users, a cloud production instance (with the necessary integrations) will be created
Your administrators and users will get another chance to test this production environment; once completed, a reconciliation report for your audit purposes will be generated
Your migration to the cloud can be completed in less than 30 days!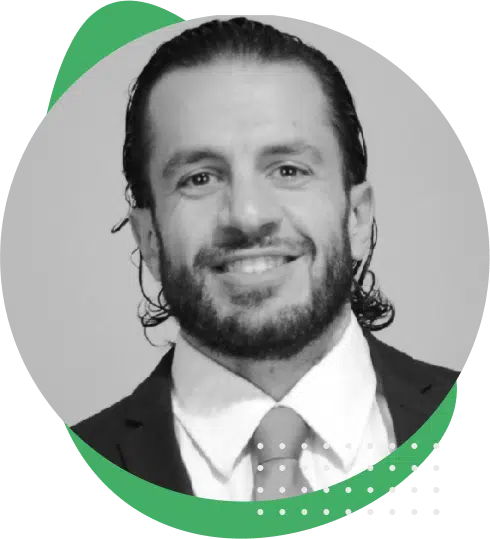 "Our solution recognizes the divergences between the two reporting standards – IFRS 16 and ASC 842 – and makes it easy to manage global lease portfolio events with ease. As an end-user, you won't have to think twice about handling asset impairment and abandonment scenarios uniquely – the system will do it for you!"
Franco Massaro, CPA, CMA, Manager, Solution Engineering - Finance
Contact us to learn more about Nakisa's cloud migration services today.