Designed from the ground up to support compliance with the latest lease accounting standards, Nakisa Lease Administration centralizes and streamlines your complete end-to-end lease accounting operations, offering a single system for accruals, payments, reconciliation, and financial reporting on leases.
The Nakisa Lease Administration R2 2020 release features our latest development: The Intercompany Asset Transfer functionality, a one-step process that allows users to easily transfer their assets from one company to another, without triggering the casualty of the asset.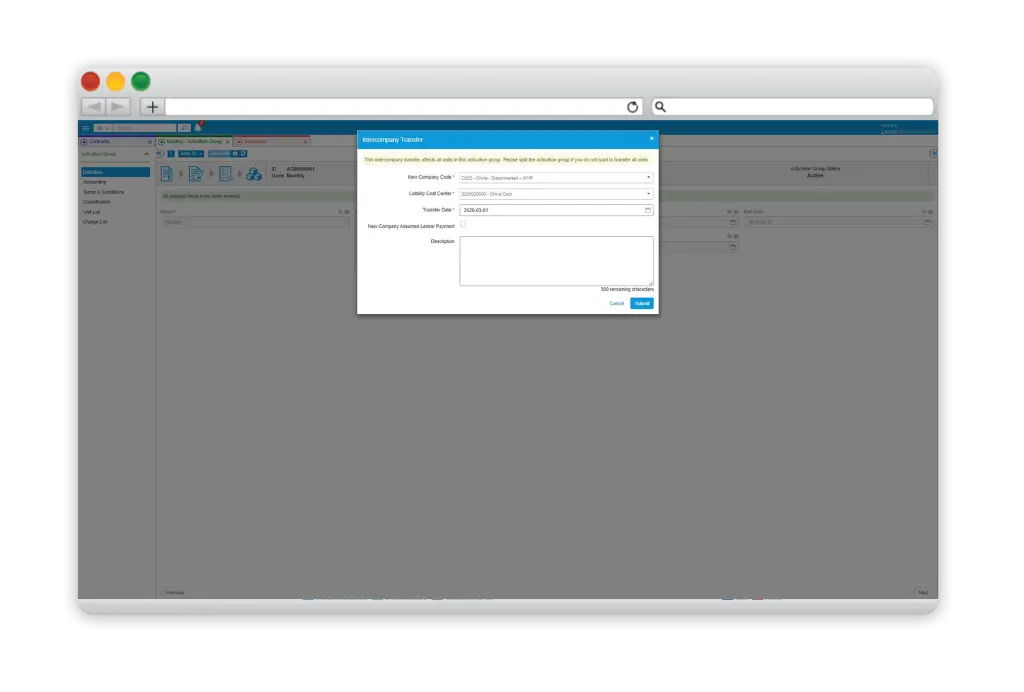 Intercompany Asset Transfer
With the help of this feature, users will be able to de-recognize ROU asset and lease liability values for any given company code (Company A, for example) and re-recognize the carrying values of ROU assets and lease liabilities for a different company code (Company B, for example).
The transaction is tracked and reported in all disclosure, transactional, and operational reports.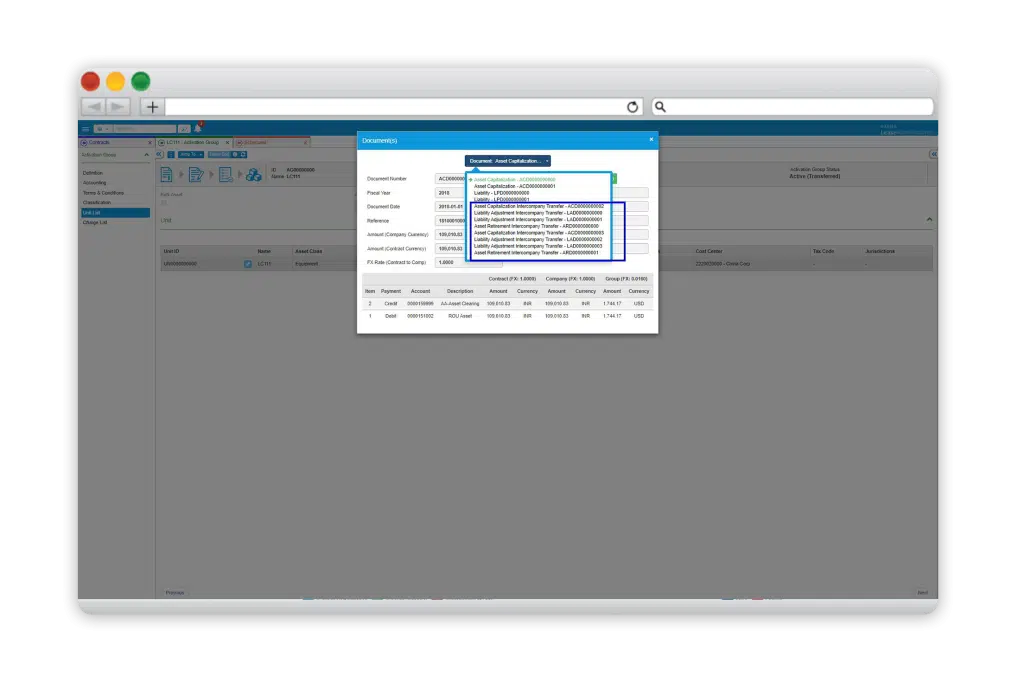 Intercompany Asset Calculation
The advantage of this new feature is that it provides organizations with greater flexibility to execute a common business scenario, such as intercompany asset transfer.
Let's explore two typical examples
Scenario 1
A fleet of cars owned by Company A is transferred to Company B for use.
Company A continues to pay the lessor.
Scenario 2
A fleet of cars owned by Company A is transferred to company B for use.
Company B takes over the monthly payments to the lessor.
Nakisa Lease Administration's latest feature allows assets to be transferred to the new company code, and subsequent accounting transactions will follow as per the transfer.
The Nakisa Lease Administration Intercompany Asset Transfer functionality will be available for all contracts, both for SAP-integrated environments and Standalone.
Learn more about Nakisa Lease Administration's end-to-end accounting here.