Originally launched in 2015, Hanelly is the result of almost two decades of experience providing software solutions that help businesses with organization visualization and organization design. With a robust and unique set of features, Hanelly covers everything from basic org-charting to advanced modeling for reorganizations and M&A's.
Although Nakisa Hanelly has reached a great level of maturity in its overall offering, we're always receiving feedback from our customers and partners on how we can improve and continue to provide the best organization design solution on the market.
Having transitioned to a cloud-only model, these updates are also now available on a much more frequent basis with more enhancements and improvements to make the lives of our customers easier.
Hanelly's latest release is the next step forward in our evolution that works to improve the overall user experience of our customer-base. This version brings improvements that streamline and simplify the overall solution deployment and configuration process for our system administrators. These much-needed enhancements add flexibility to the back-end of the application and improve on existing features in the front-end.
New Admin Enhancement Customization Options:
The most highly anticipated feature of this release is the new Nakisa Hanelly Admin enhancement customization options. This enhancement increases the inherent flexibility of the solution and reduces the overall time and effort involved in solution configuration and customization. These new customization options are being made available to our customer system administrators and will result in faster, cheaper deployments that address a larger set of customer requirements including: custom views, custom fields, custom security roles, and custom dashboards.
Creating new views and dashboards quickly reduces deployment time and cost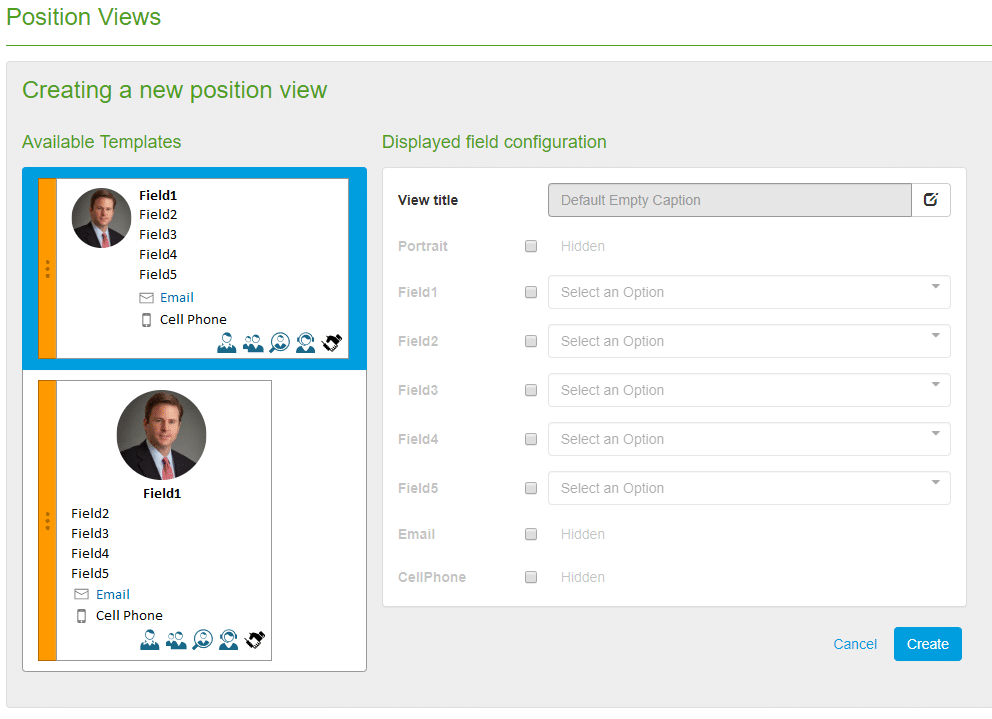 Quality of Life Improvements: User Interface, User Experience, and Analytics
Several improvements to the solution's menus and overall behaviour will streamline a user's experience in the solution and make regular tasks like navigating the application, modeling organization transformation scenarios, and generating analytics a smoother and simpler process. These include:
Menu and Application Behavior Improvements: The menu is easier to use, the org charts have been stabilized, and tabs restore instantly when switching between panes.
User-Created Graphs Simplification: Prioritize order of user-created dashboards which allows for easier review of critical information.
Variance Trends: New Headcount Variance and Turnover Variance data are now available to help analyze headcount and turnover trends for the interval between two effective dates.
Headcount Trends Variance Analysis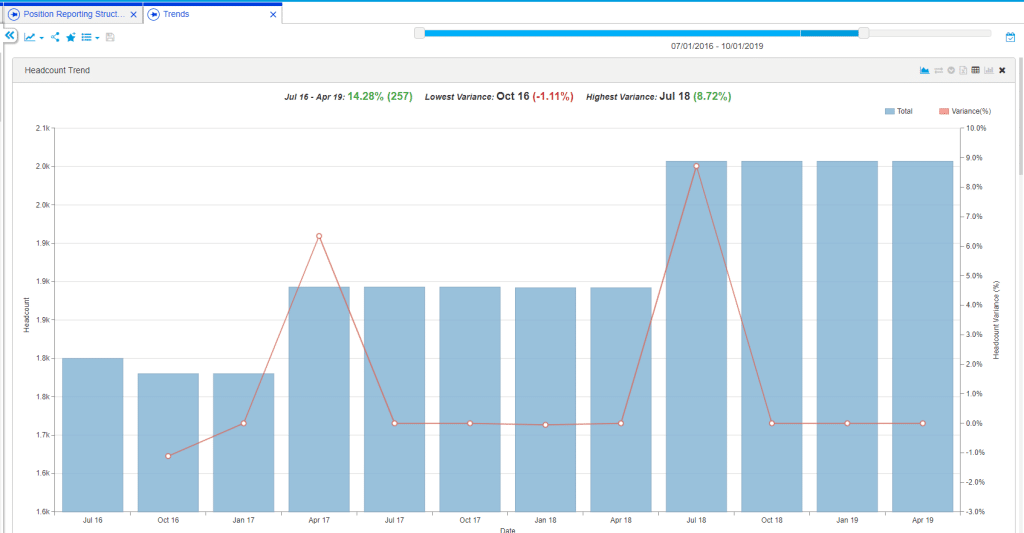 If you're one of our existing Hanelly customers, reach out to your assigned Nakisa Account Manager to discuss the simple upgrade process or send an email to info@nakisa.com and we'll connect you.
If you're not yet a customer but want to learn more about the solution, you can book a personalized demo with us here to learn about how Nakisa Hanelly can streamline your organization design processes.
For more information and to see the new features in action, please watch our Nakisa Hanelly June 2019 Release Video.