Nakisa Lease Administration's new release allows users to record impairment reserve balances while onboarding contracts. It introduces unparalleled capabilities in the lease accounting software market while also providing additional business process automations.
To start, the new impairment carryover options further accelerate the centralization of lease accounting operations for customers importing previously impaired ROU Asset balances from other tools.
Next, mass indexation adjustments may be performed for both local and global CPI. Also, enhanced functionalities allow posting or reversing of accruals, payments, depreciation, and charges at the same time.
What's more, lease modifications are now fully operational for prepaid leases, and the consolidated transaction and financial reports have been upgraded with additional fields.
Finally, as Microsoft is bidding farewell to Internet Explorer 11, we are now supporting Nakisa Lease Administration compatibility with Microsoft Edge.
Here is what you need to know regarding the Nakisa Lease Administration 2021.R2 release.
Carryover Impairment Reserve Balances
The management of impairment events is complex and challenging, especially in a Covid-19 context marked by uncertainty. Keeping track of right-of-use assets impairment events in one consolidated repository for leasing contracts increases operational efficiency by easing data reconciliation, centralizing operations, simplifying audit, and tightening software expenses.
When importing ongoing ROU Assets that have been impaired previously into Nakisa Lease Administration, the new capability guarantees that you will no longer need to maintain and manage the impairment reserves in a separate system.
The integration of two new fields in the carryover section at both Lease Component and Activation Group levels, Company Account Impairment Asset and Company Asset Maximal Impairment Reversal for IFRS 16, enables companies to bring forward previously recorded impairment reserve balances as well as efficiently manage subsequent impairment events.
This is a unique capability in the lease accounting software market offered by Nakisa Lease Administration.
Mass Local CPI Change
Contracts with variable payments depending on the Customer Price Index (CPI) require periodic updates. Mass Global CPI change has been a popular feature since it was released as it allows users to perform CPI changes for a bulk of contracts with the help of various filters. Nakisa Lease Administration is now enabled for batch modification of Local CPI as well.
Customers may access this feature in the Batch Management section, having the option to choose between performing changes due to CPI Local or CPI Global. Similar to Mass Global CPI changes, several contracts may be adjusted at the same time by simply introducing the new index.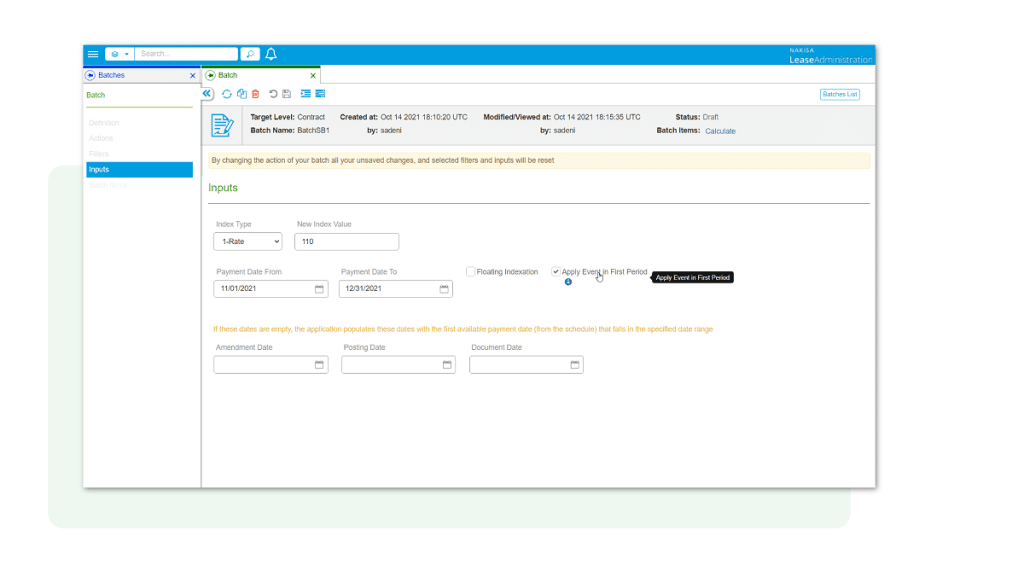 Nakisa Lease Administration Batch CPI Change Inputs
Additional Batch Posting and Reversal Capability
Flexibility matters to our customers, and it is even more important to us as Nakisa Lease Administration is integrated with other financial systems such as ERPs for posting and reversing of accruals, payments, depreciation, and charges.
To streamline business operations, two new options for postings and reversals have been added to the already-packed batch feature. Instead of processing one type of postings or reversals for a contract, it is now possible to post and reverse for all types through a single batch job. Audit logs and reports related to these activities are of course available.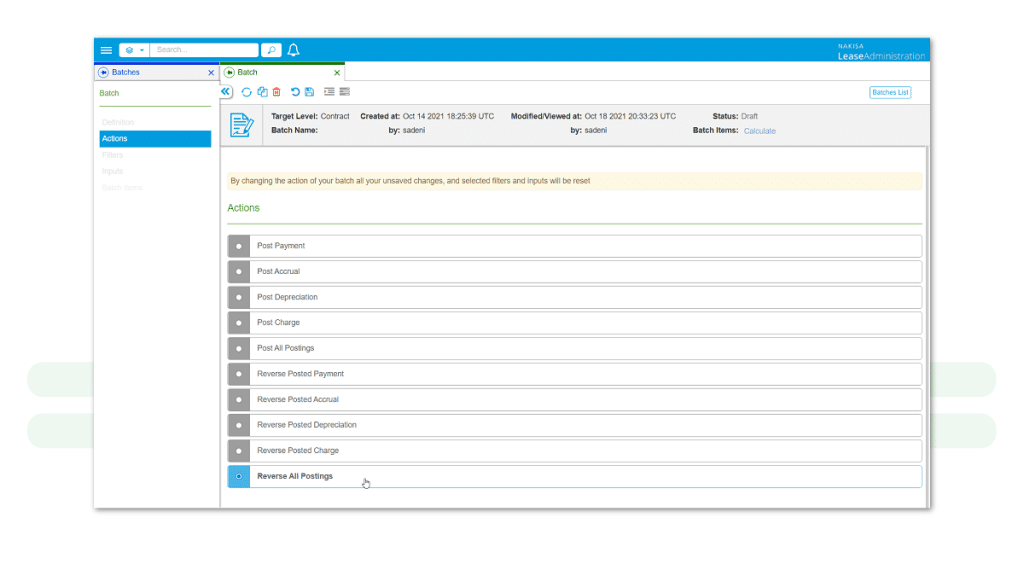 Nakisa Lease Administration Batch Postings and Reversals
Compatibility with Microsoft Edge
Microsoft stopped supporting Internet Explorer on August 17, 2021, for their own online services like Office 365. Independent software vendors like Nakisa whose web applications are built for IE11 compatibility were required to update their applications for Microsoft Edge compatibility.
Your Microsoft Edge browser, with the same experience as Microsoft Internet Explorer 11. There is no need to enable the Legacy Mode
Your Google Chrome browser, as usual.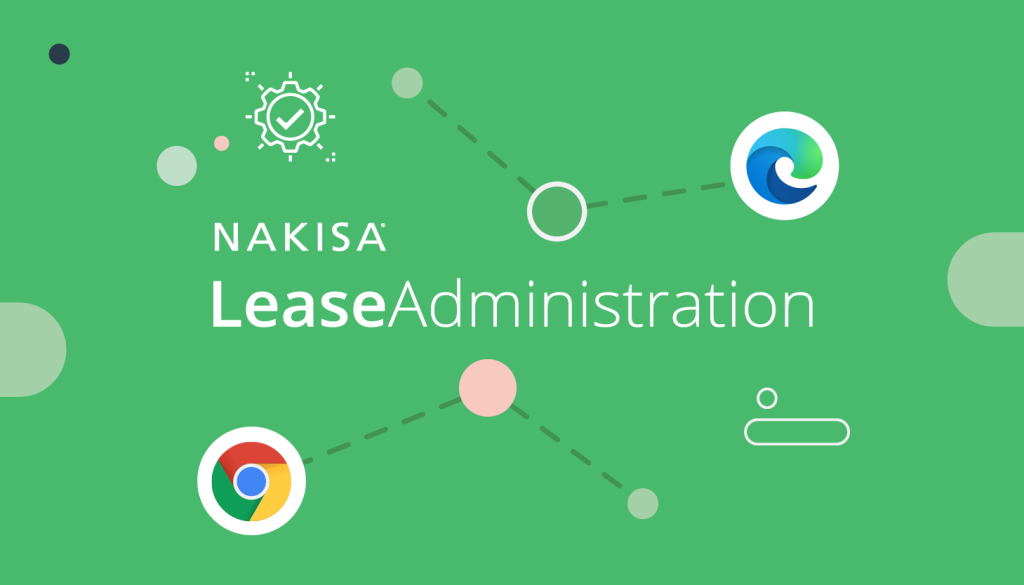 Want to discover the features in the Nakisa Lease Administration 2021.R2 release?
Learn more about Nakisa Lease Administration and request for a demo