The Next Generation of Nakisa Lease Administration is Now Available
Here at Nakisa, we've been busy listening to all our enterprise and Fortune 1000 clients in order to add useful enhancements and net new functionalities to our Nakisa Lease Administration (NLA) solution. Our goal is to always empower lease accountants and controllers with a tool that can effectively support the most complex scenarios, and this latest NLA release (code-named "2023.R2") is the result. Available now, the release delivers long-requested functionalities to our lease accounting software such as reverting actions (think "undo button"), greater lease specificity, increased scalability, and easily accessible dashboards.   
Listen to the recording of the webinar "The Evolution of the Nakisa Finance Suite: 2023.R2 Release Highlights", where our Finance experts Catalina Fulger and Arun Taneja delved into the new release features.
Here are the highlights of the Nakisa Lease Administration 2023.R2 release – all of which are key additions to the lease accountant's toolkit:
Non-Standard Calendar Support
Different companies have varied needs, and distinctions across enterprises can (and often do) include differences in accounting periods. This is definitely true across our clients, and so, Nakisa now supports various standard and non-standard fiscal calendars, including 445, 454, 360, and 365 calendars, as well as custom calendars. Our clients can now create fiscal variants for each legal entity in line with their specific industry and reporting requirements.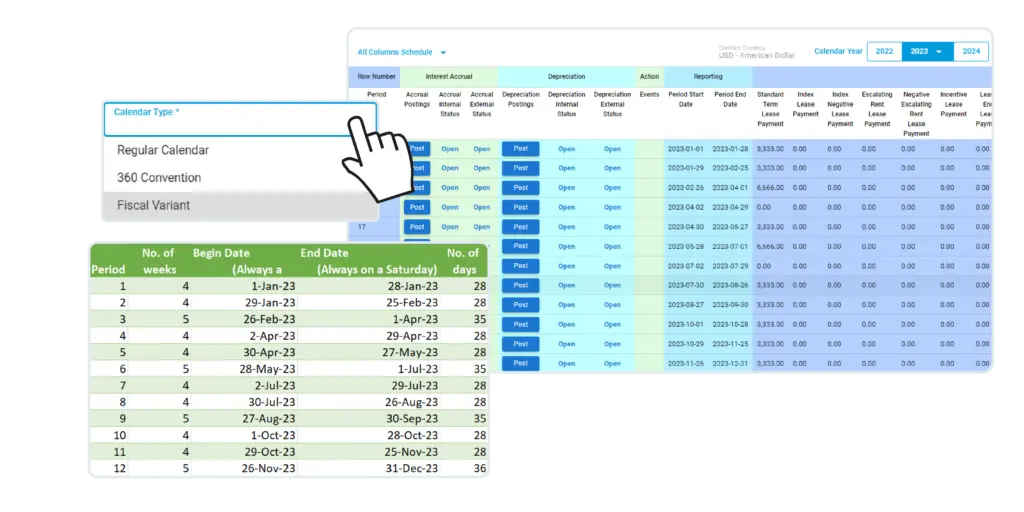 Multiple Payments in a Period
Lease accountants frequently must deal with lease contracts that have different payment streams for different components, or which require settlements several times each month. It's an onerous task, so that's why NLA makes it possible to easily set up multiple payments in the same period. With this feature, users just set it, forget it, and let the platform do the rest.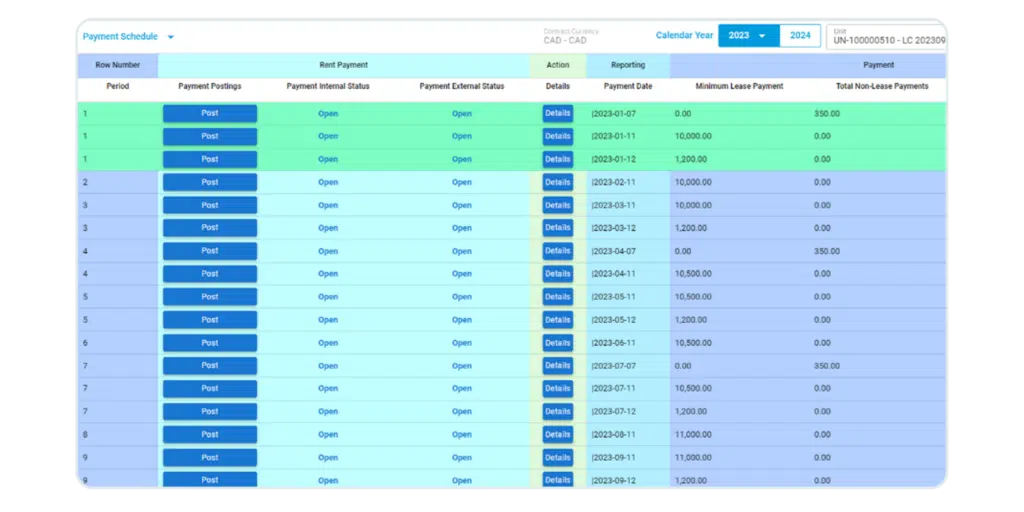 Escalating Rent
Escalating rent is a common clause for commercial real estate agreements, and so lease management software needs to be able to include escalating rent in its calculations. In NLA, escalating rent may now be integrated in the input of payment terms by specifying how often and how much the rent changes over time. We created this functionality to cover a multitude of scenarios, among them negative adjustments, positive adjustments, and amount/percent base with carry-forward logic for existing contracts/terms.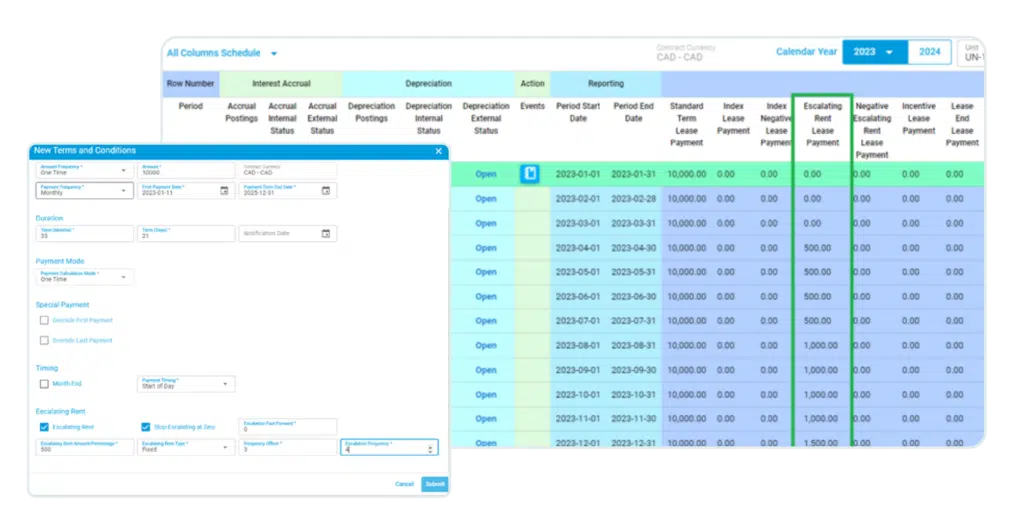 Multi-vendor Capabilities
A common occurrence among our clients is having more than one lessor in any given lease agreement. And in related fashion, they must direct payments to vendors or suppliers for lease-connected activities. This is all nuance that's usually hard to capture in lease accounting software, but NLA not only makes it possible, but easy, to allocate payments based on complex real-life arrangements.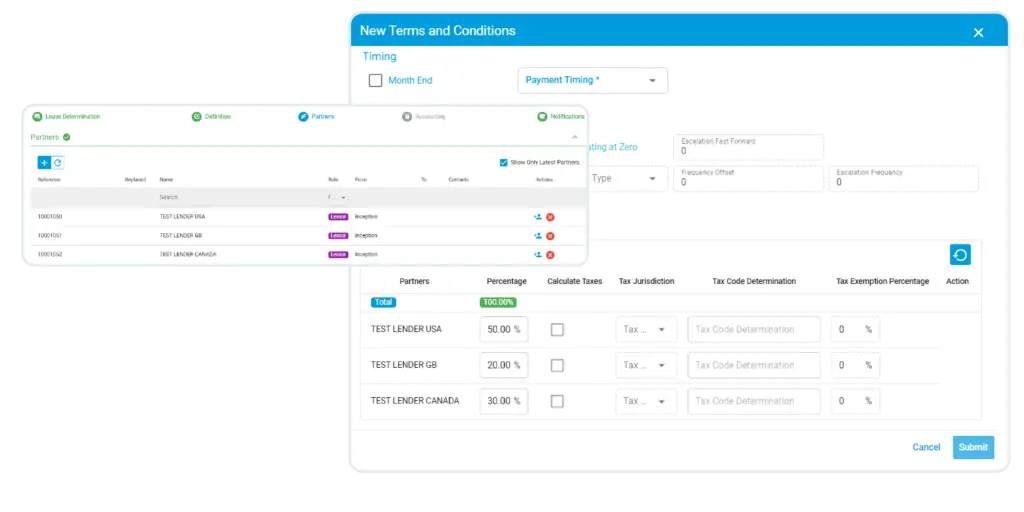 Journal Entry Simulation
Validation is a vital task for any accountant, and having the ability to check journal entries before posting should be a key feature for any lease accounting software. Well, NLA now gives full debit and credit visibility to its clients. NLA users may now consult journal entries for initial recognition before lease activation, ending journals during the life of the contract, or periodical entries without the need to post them first.
Guesswork is gone; only transparency remains.

Land Lease Support
Leasehold land is covered by regular leases under IFRS 16 and ASC 842 guidance. By contrast, bifurcated lease agreements with exercised purchase options fall under plant, property, and equipment requirements. This distinction necessarily mandates accounting treatment changes for depreciation determination.
This is because land has an indefinite useful life and does not depreciate, and this fact comes into play the moment a purchase option is exercised. Because NLA is a modern lease administration software, it allows users to easily manage this scenario (and in fact any land scenario) by offering the option to mark asset classes as having indefinite useful life beginning with the date of an exercised purchase option, ensuring that no depreciation is recorded from that point forward.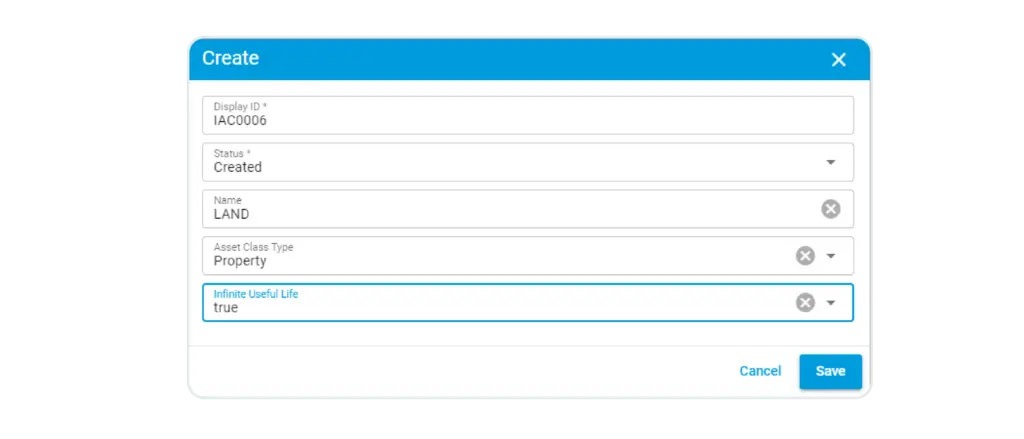 Revert Functionality
One of the most requested features by enterprises of all stripes is the ability to correct past events in their lease accounting. We listened, so now NLA offers revert functionality: true accounting reversal with complete traceability in support of operating day to day recognition and control requirements. It's like a powerful, thoughtful "undo" button.
Available from the Activation Group level, the revert feature permits users to not only reverse modification journal entries following an event but to also restate previous versions that existed prior to reassessments. It's all tracked and documented so that others (such as auditors) can easily evaluate the accuracy of the work.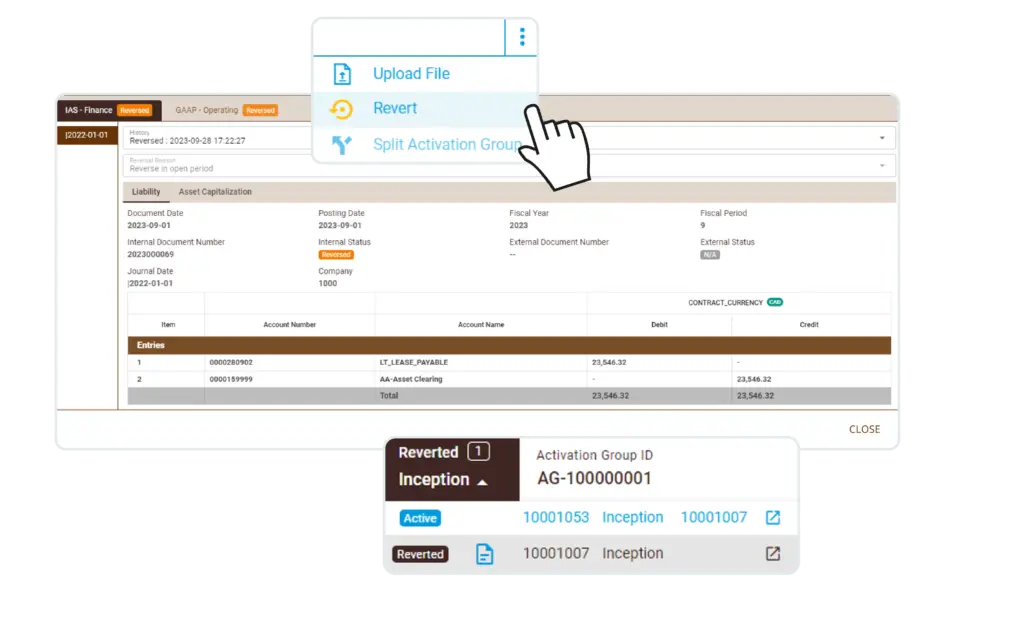 More New Features
We listed the most requested features above so that users can quickly see just how much their feedback drives our innovation, but that's not all we produced. We also delivered the following:
Increased flexibility in terms and condition input: There is now no dependency on first term input, with each term being allowed to have its own payment date and conditions, including the possibility to enter overlapping payment terms.
Lease events at any date: Modification events are no longer tied to the payment date of base rent.
Multiple events per period: Independent lease modifications may now be performed at different dates in a single accounting period.
Enhanced impairment functionality: Full impairment is now available. Additionally, users now have the option for carry forward operating leases with past impairments to continue with straight-line depreciation.
Upgraded schedule presentation: Separate payment schedules, additional columns for escalating rent, streamlined presentation of impairment events, and more are intuitively displayed in the user interface.
Lessor operating leases: For users who are both lessor and lessee, they can now simultaneously manage their lease and subleases related to a specific asset.
Multi-currency support for non-lease expenses: Users can now add non-lease expenses in multiple currencies within the same lease to enable seamless handling of diverse currency requirements for payments to different vendors, no matter the geographic locations.
Non-lease indexation: Non-lease expenses like CAM or utility bills can now be linked to a specific index, allowing for adjustments based on the index value.
Index currency support: In high inflation economies, it is common practice for lease contracts to be denominated in inflation-indexed units of accounts while the schedules are presented in functional (local) currency. NLA may effectively support such cases by allowing the user to enter the payment terms as per contract while providing all calculation and accounting recognition in functional currency (stay tuned for our upcoming blog on this topic!)
Remastered mass and automation functionalities: Users can now easily perform simple, straightforward bulk tasks in just a few clicks.
And last but not least, we've upgraded NLA's reporting features, visualization, dashboards and landing page.
And there you have it. Absolutely everything that's already available now if you deploy NLA for your lease accounting. Each new feature and enhancement shows a clear commitment to making your job easier and more accurate. So, are you ready to transform your lease accounting? Get the Nakisa Lease Administration software today and simplify your processes, gain sharper insights, and enhance business agility.
Please visit our Nakisa Customer portal to access the release notes for this version or visit docs.nakisa.com. Keep an eye on our Nakisa YouTube page for more training videos.
Please reach out to your dedicated Nakisa Account Manager if you would like to discover the features of the latest NLA version and how it can help your organization specifically or to request tailor-made training for your organization.
Learn more about Nakisa Lease Administration and request a demo.