Release Radar: Succession Planning (and modeling) with Hanelly
In Hanelly (now called Nakisa HR Suite), we've always been interested in the possibilities of the future as it relates to organizational design and transformation. So why Succession Planning in Hanelly?
The transition of a key employee will always be a difficult challenge to deal with as an employer. Whether they are retiring, resigning, or moving up the ladder, it helps to be prepared by knowing which of your employees are ready to step up and fill the void. Succession Planning is the process of evaluating and identifying suitable successors to key positions within your company, and (chances are) you're already doing it.
The thought process behind it is well-documented and clear: If you have the resources, why recruit externally when you can find the perfect replacement by promoting from within? There are obvious benefits to this for both you and those employed by you. Identifying an internal successor means less time and money spent on finding, recruiting, and training a new employee.
So, back to the initial question: why Succession Planning in Hanelly?
In order to effectively manage a complex organizational design, Hanelly is a one-stop-shop that allows you to understand and analyze where your organization is now. Part of this comes from access to a robust and flexible set of analytics and reporting (which we have had for a while – phew!), and the other part is a well-rounded view of relevant talent management data-points (which this release now enhances). Finally, we don't like adding data-points without making them actionable. So, once we started working on bringing in the Succession data, it only made sense to make that data accessible and "modellable" within Hanelly's design capabilities.
Succession Planning with Hanelly
With the latest Hanelly release you can now visualize the results of your Succession Planning process and even model for additional outcomes and possibilities. Hanelly now allows you to see the number of successors and their readiness (or bench strength) for each position in your company. Pulling data from your ERP, you can visualize and compare each successor's ranking and readiness.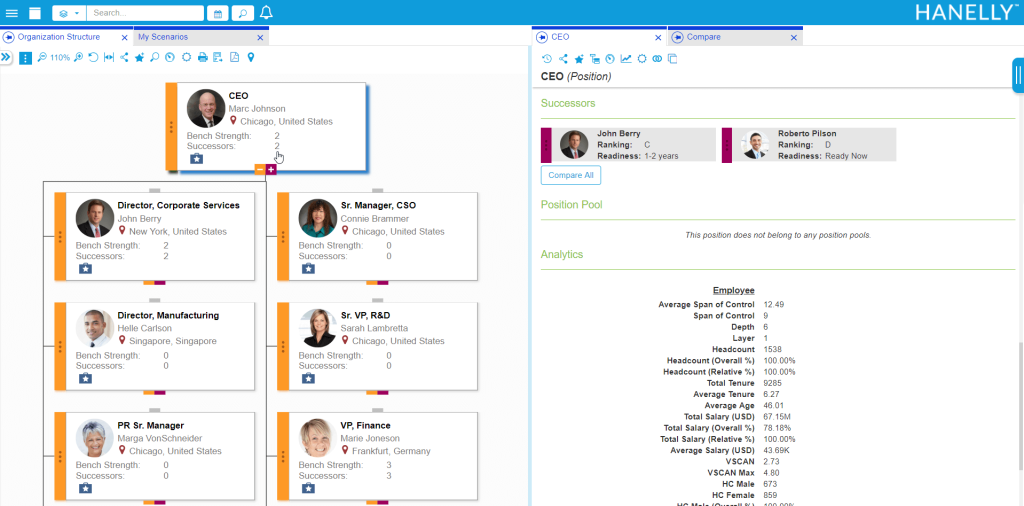 Going a step deeper, you can compare the profiles of the current successors and compare key data points such as salary, performance, and potential, and get detailed views of the individual's profiles. You can also view their individual Succession Plan and see all the positions that they are a potential successor to.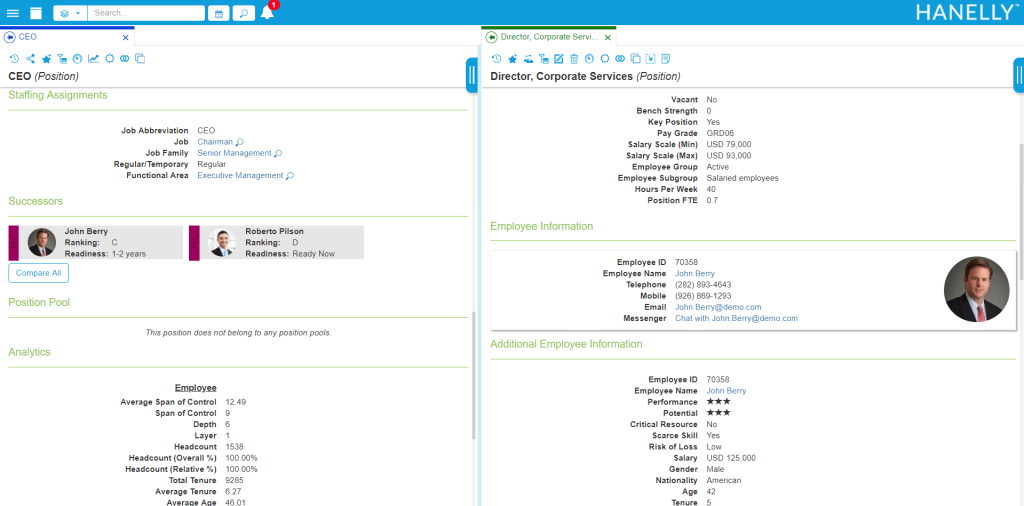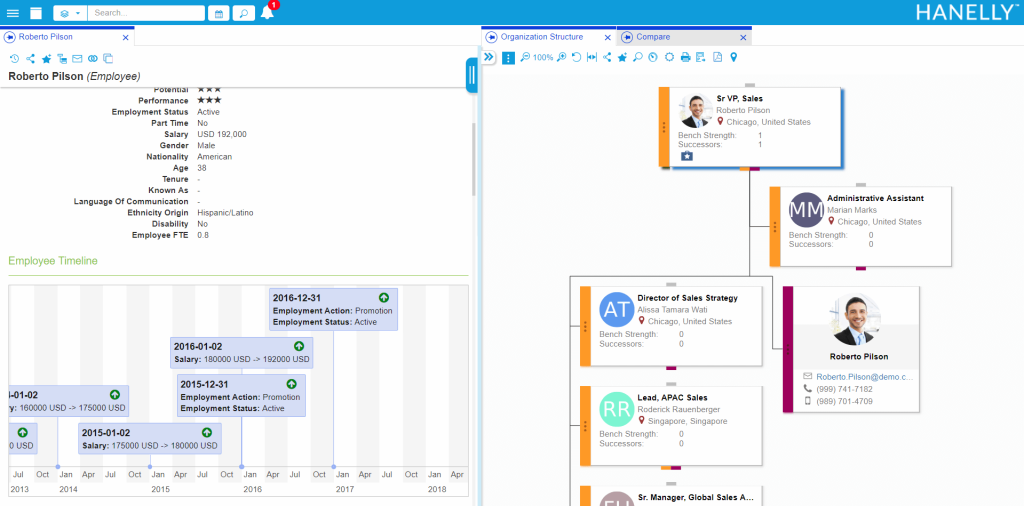 Finally, and where things get more interesting, is the application of the Succession Planning functionality within a modeling scenario. With modeling scenarios in Hanelly, you can transfer successors and right away visualize how that change will affect your company. With the new Succession Planning enhancements in Hanelly you can better prepare and protect your company for the unplanned and unexpected future.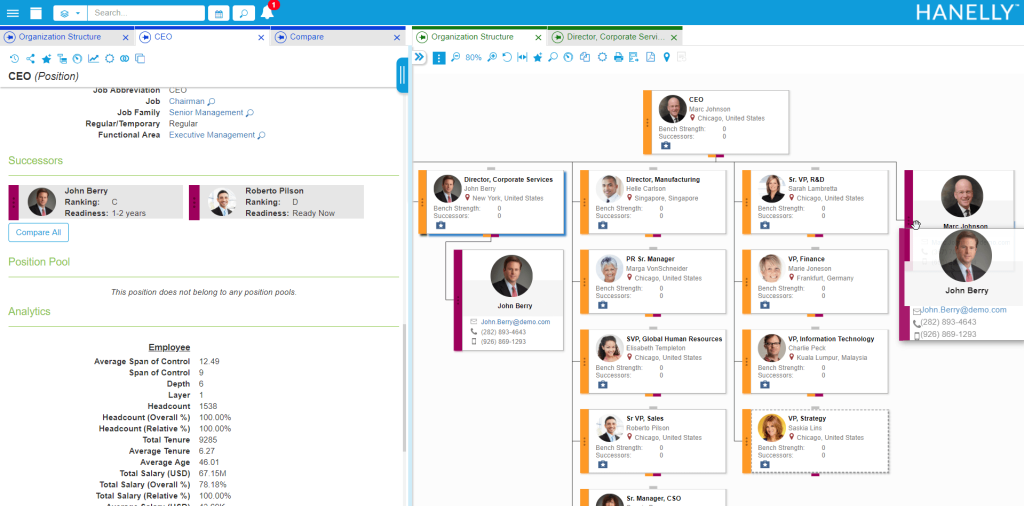 Interested to learn more about succession planning? Read this post on why most companies fail at succession planning and how you can succeed. You can also talk to our solution experts who will answer all your questions, provide updates on the latest best HR practices, and show how Nakisa can transform your succession planning and modeling as well as your reorganization into a seamless and efficient experience.